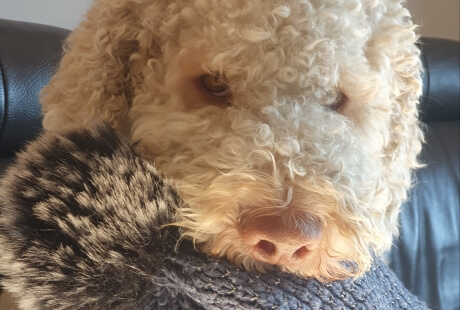 7 Vizi are happy to welcome you if you want to bring your DOG with you, big or small size, it doesn't matter, what matters is to respect the simple rules to ensure relaxation, comfort and safety for your friend and obviously for all the other guests.
€ 5 per day is required for your dog's stay, which will be used for deep cleaning after your departure
Any use of the linen provided for pets is prohibited in the room, and it is also strictly forbidden to let the dog onto beds, sofas and puffs.
In the common areas of the B&B dogs must always be kept on the leash
In the event of material damage caused by the dog, such as scratched furniture or stained mattresses, there is a penalty as compensation which will be quantified by the management according to the damaged object inside the room or in the rest of the structure.
We are sure that going on holiday with your pet must be an opportunity for fun and light-heartedness for both you and your friend. By following these rules you will help us to respect the work of our staff and the serenity of the people present in the hotel, but above all, you will be able to enjoy a comfortable and risk-free stay with us.
Thanks for your understanding and support.